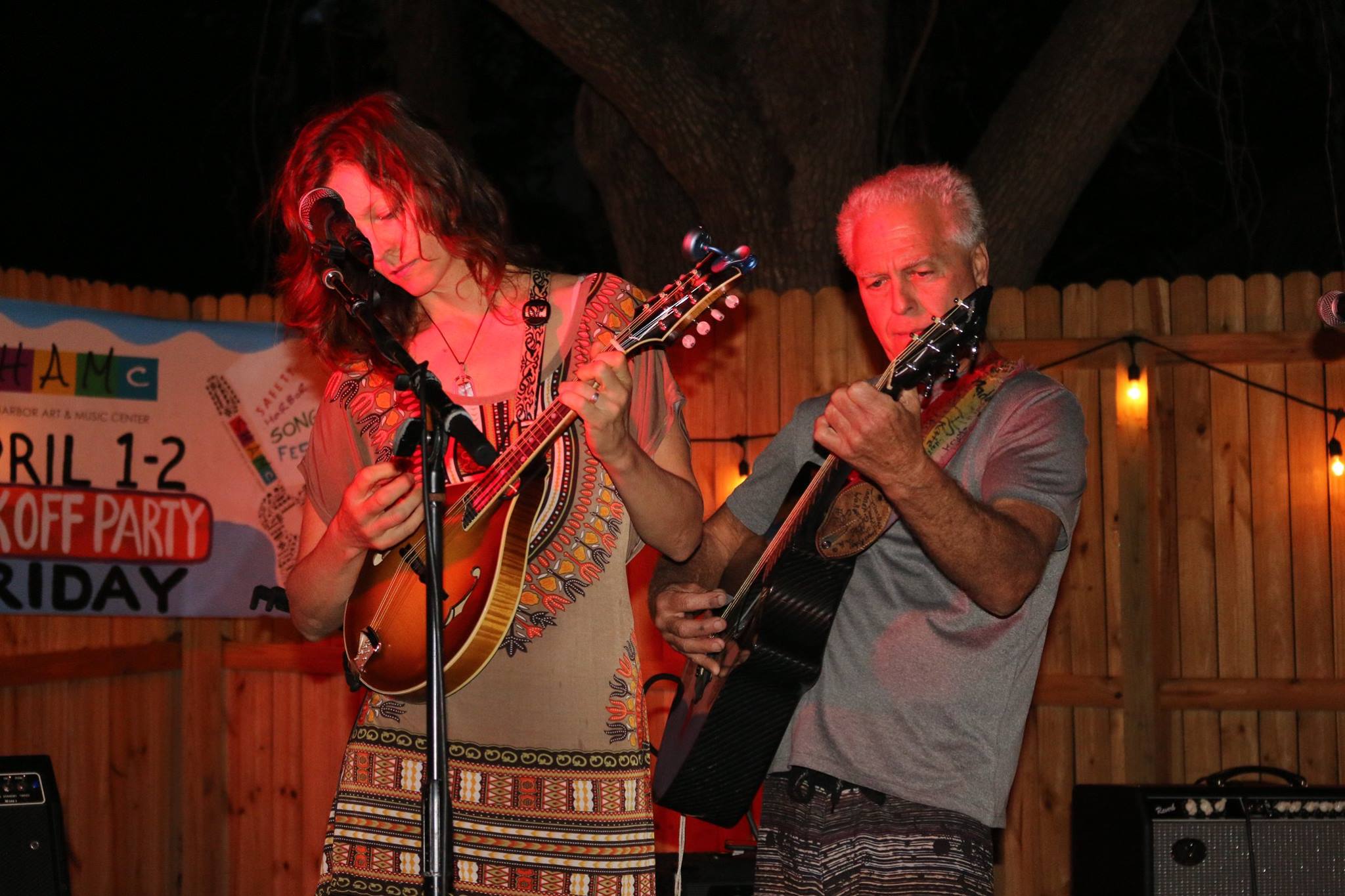 House Concert in Black Mountain NC
One of our favorite music duos, the Urban Gypsies of Florida, will be visiting western North Carolina at the end of June and have agreed to perform for a party at the Celo Community Center on June 30th at 8.
 Table seating and wine provided.  Please call us for details and reservations.  And plan to bring a donation for the Gypsies travel expense.  Thanks,  Peggy and Clark Tibbits 828-675-5295
"Urban Gypsies of Florida exhilarating improvisational style produces captivating performances. Their distinctive mostly original styling's create crazy fun times and continually surprise and delight the listener with innovative combinations of Tribal, Disco, Gypsy, Bluegrass, 70's Rock, Folk, and Funk. Urban. Their smoothly blended harmonies, exciting primal rhythms, and organic bling like textures personify joyous crazy fun times."

Barney plays guitar and Leta accompanies on mandolin and banjo and they are both extraordinary, lively drummers.  Plan to come out for a Saturday night party performance that will shake the rafters of CCC.
Table seating and wine provided.  Please call us for details and reservations.  And plan to bring a donation for the Gypsies travel expense.  Thanks,  Peggy and Clark Tibbits 828-675-5295