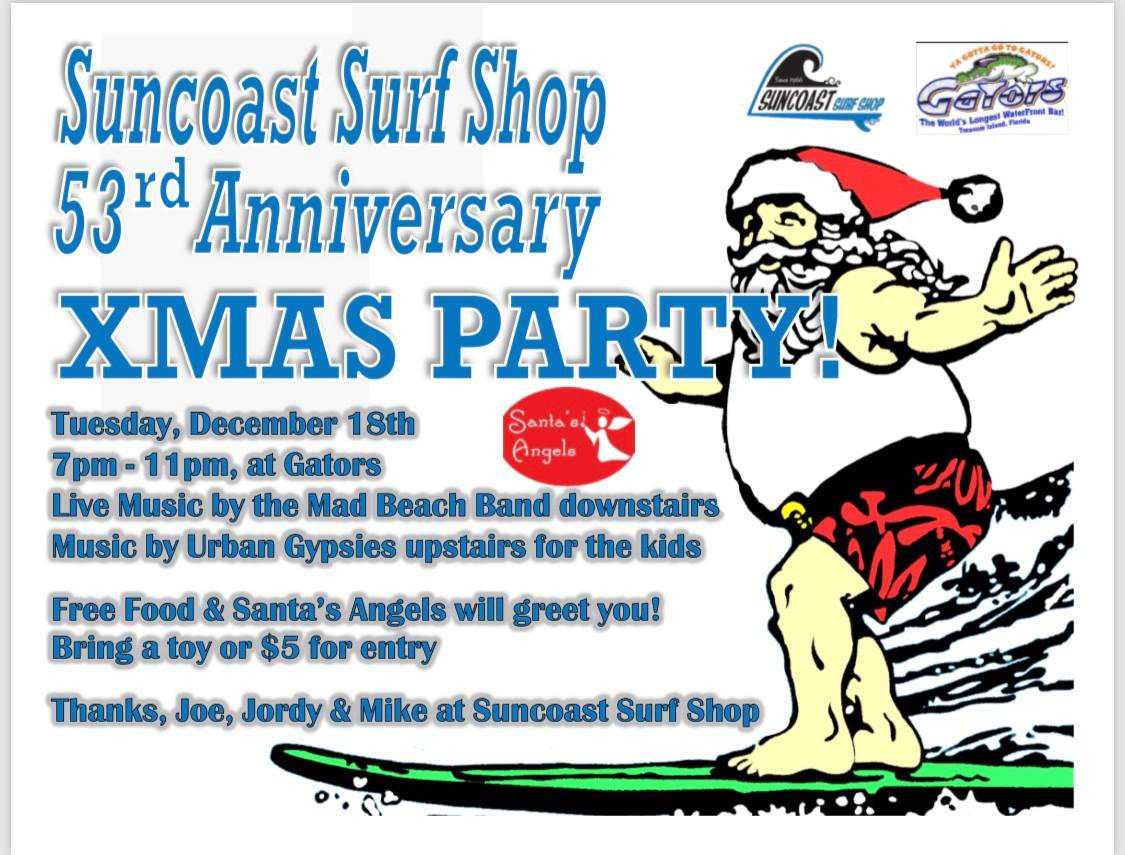 Suncoast Surf Shop 53rd Annual Christmas Party
Well another year and we are looking forward to this Xmas Party that brings everyone together to remember the days when we were young! Bring a toy or $5.00 please for Santas Angels. Music by the Mad Beach Band downstairs with some special guests (Tom Gribbin and many more).
Upstairs will be the Urban Gypsies of Florida 7pm – 9pm so bring the kids as that's always a fun event!
Food provided by Gators (thank you). Looking forward to seeing everyone! Thank You, Joe, Jordie, Mike, Geri and the crew at Suncoast Surf Shop.