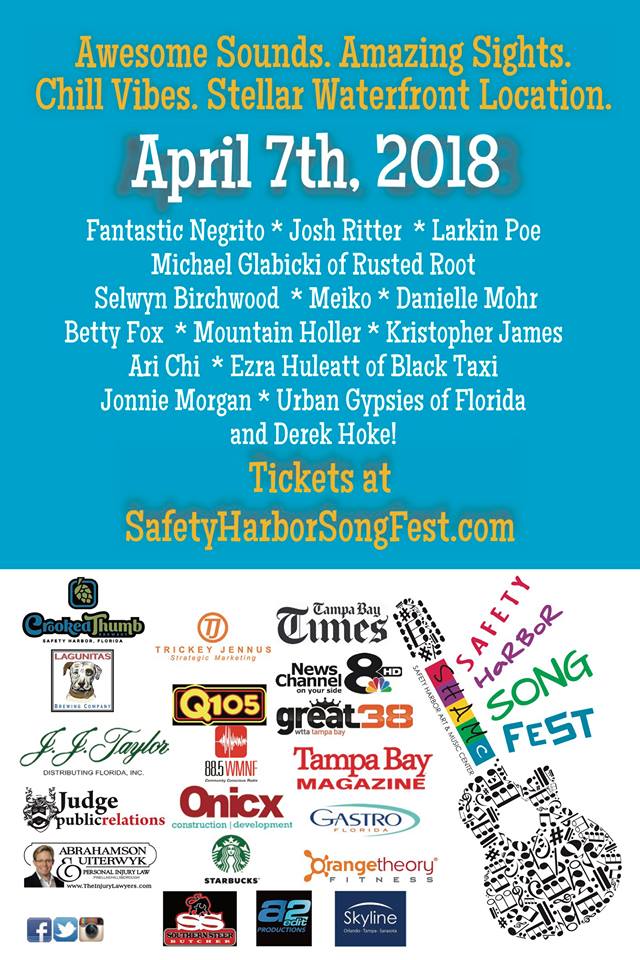 Urban Gypsies of Florida at Safety Harbor Song Fest
Guaranteed to create an unforgettable experience!
Check out their website http://www.shsongfest.org to see our lineup (more acts could be coming) and schedule (when available).
Save up to $15 off of gate price by purchasing early and online!
The Safety Harbor SongFest benefits the Safety Harbor Art and Music Center (SHAMc) a 501 (c)(3) non-profit organization whose mission is to promote education in the fine arts, visual arts, and performing arts. Founders Todd Ramquist, Kiaralinda, and Heather Richardson are all local artists. Kiaralinda and Todd are also globally renowned for their art house, Whimzeyland.
d more!